The highlight of this expansion is the repair and recycling of vessels and platforms and the construction of bulk carriers, container vessels, FPSOs and relief vessels, in addition to large metallic structures (underwater riser buoys, jackets, wind towers, etc.).
Ship repair
EAS has one of the best operational infrastructures in the Southern Hemisphere, what, alongside the great experience in naval industry, enables it to offer a safe repair and lifting service, quality and efficiency.
Besides the 2nd largest dry dock in the country, with capacity for vessels up to 380 m in length, which can hold up to two vessels of Panamax size, EAS offers a combined lifting capacity of 2,700 tons and extensive experience in ballast water treatment system (BWTS) installation.
All this associated with a specialized workforce and great commitment to the operational needs of its customers.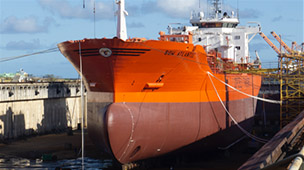 Recycling
Atlântico Sul developed the Vessel Recycling Plan in line with the European Common Market Parliament Decommissioning Regulation to operate in a pioneering way in Brazil.
In this handbook, in addition to the SMS Technical Guidelines, We specifically address Coral Sun cleaning, NORM Handling and Treatment, in addition to class I and II waste generated in the decomissioning process.
All areas have waterproof flooring and environmental containment.
Also, EAS has a partnership with a duly prepared and licensed company, offering solutions to handling, treatment and disposal of NORM.
Coral sun removal
One of the challenges of the Naval and Offshore Industry is the safe management of the vessels that sail around the world and need the removal of invasive alien species in an environmentally safe manner.
EAS has a proactive attitude in the solution and mitigation of this issue. To that end, it has standardized procedures, infrastructure and expertise to ensure the correct and safe removal of these species.
Coral Sun Removal is performed in the dry dock, in a closed environment, without contact with the external environment, eliminating risks of external proliferation and ensuring total control of the waste generated in the removal activities.
Handling of port cargo
With the capacity to lift loads of up to 1250 tons, direct of ferries and vessels up to 120 m in length – in addition to its strategic location and protected waters – EAS is able to meet the most diverse needs of national and international operators.
Through its infrastructure, EAS offers mooring capacity for up to 4 platforms, in addition to combined operations with the Port of Suape, for customs clearance.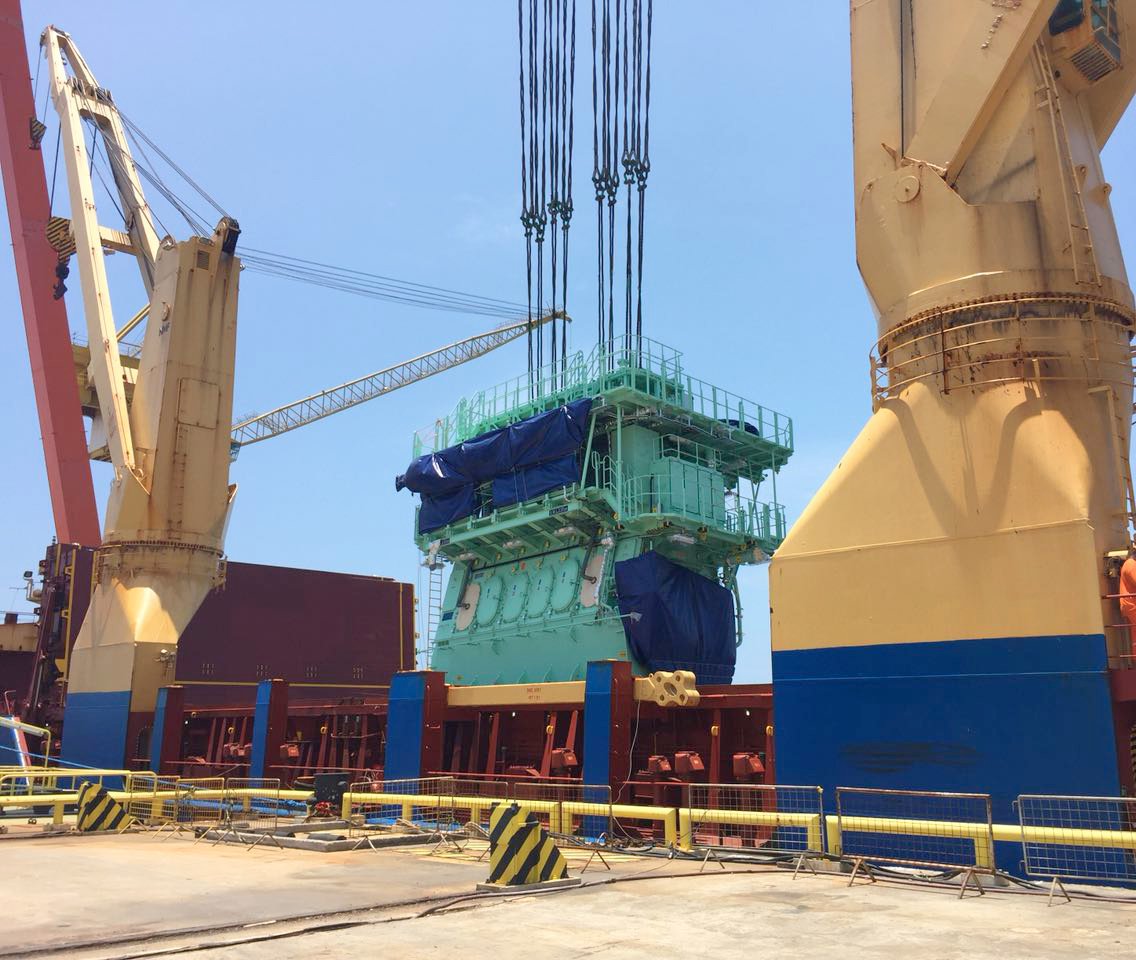 Reparo Naval
O Estaleiro Atlântico Sul conta com uma das melhores infraestruturas operacionais do Hemisfério Sul, o que, ao lado da grande experiência na construção de navios, o credencia a oferecer um serviço de reparo e lifting com segurança, qualidade e eficiência.
Além do 2º maior dique do país, com capacidade para embarcações de até 380 m de comprimento, que comporta até dois navios do porte Panamax, o EAS oferece capacidade combinada de 2.700 t de  içamento e grande experiência na instalação de sistema de tratamento de lastro (BWTS).
Tudo isso associado à mão de obra especializada e grande comprometimento com as necessidades operacionais de seus clientes.